"When I was a kid, whenever I'd feel small or lonely, I'd look up at the stars. Wondered if there was life up there. Turns out I was looking in the wrong direction." -said the one that was attacked by creatures from the ocean


Setup and photography by me~

Necron Immortals assembled and painted by Q (with an itty bitty help from me :D)

El Matador Plein-air Painting also by Q.

He has a tumblr you guys. I do all the toy posts though. But if you are interested, it's www.drawmageddon.tumblr.com
My girlfriend built a soft box so we could start taking pictures of our toys and models.  Here's some shots she took of my Warhammer army.  The "matte painting" in the back is a little gouache piece I did a couple months ago.
EDIT: fixed it.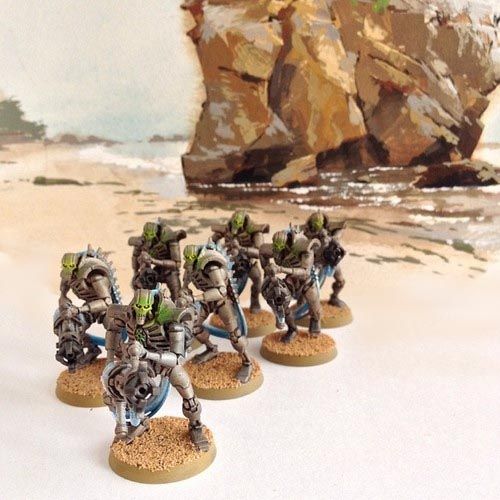 Source:
cranberryeleven